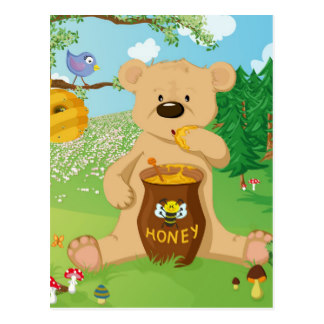 Hazelnut Honey Cakes
Ingredients:
1/2 cup unsalted butter, softened
3/4 cup sugar
1/2 cup honey, divided
2 large eggs
1/2 cup buttermilk
1-1/2 cups all-purpose flour
1 teaspoon baking powder
1/4 teaspoon salt
1/2 cup hazelnuts
Garnish: Confectioner's Sugar
Instructions:
Preheat oven to 350 degrees. Line mini-muffin pans with paper liners; set aside.
In a medium bowl, combine butter and sugar. Using electric mixer at medium speed, beat for 1 minute. Add 1/4 cup honey and mix until combined.
Add eggs, one at a time, beating well after each addition. Stir in buttermilk.
In a medium bowl, sift flour, baking powder and salt. Add to butter mixture, stirring to combine. Fold in nuts.
Fill prepared pans 2/3 full with batter. Bake 15-17 minutes. Cool in pans on wire racks 10 minutes. Remove from pans and cool completely on wire racks.
Place remaining 1/4 cup honey in small saucepan. Heat to lukewarm over low heat. Glaze each honey cake with warm honey. Garnish with confectioner's sugar, if desired.
Makes 1-1/2 dozen mini muffins!!!