"32 F" Visor A Straight Visor follows the roof across top & bottom with smooth clean lines
This visor is also available in:
Paintable Aluminum and # 8 finish Stainless Steel
1-inch Short 32F
2-inch Short 32F

Luis Gonzalez featuring our 1" Long 32F Visor

Mr. Damien Latini for this great pic of his truck, Custom 32F Visor!

Trampas Morse (left) Matthew Kaczor (right)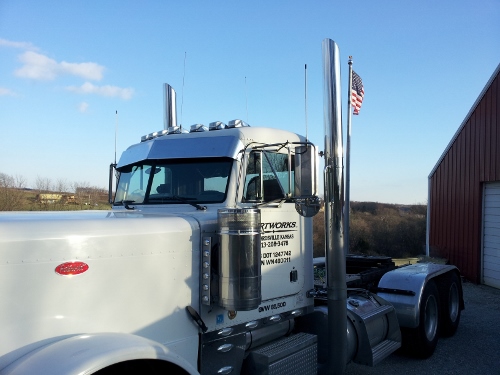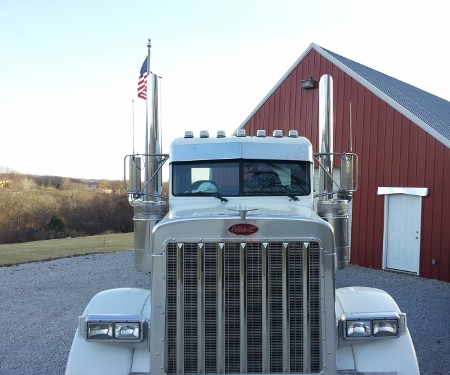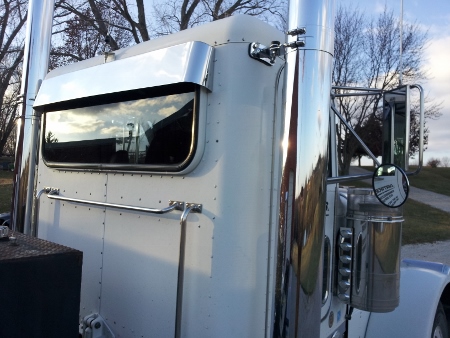 Legal 32 F Visor...front and rear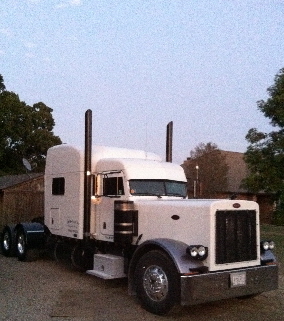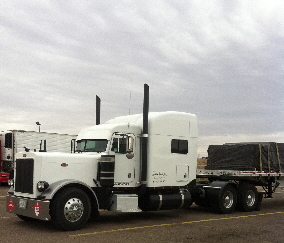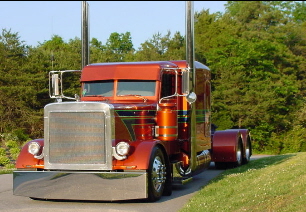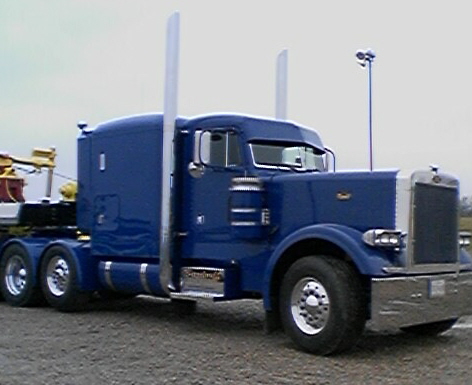 This page is dedicated to our 32F Visors, click on thumbnails for larger size view of trucks!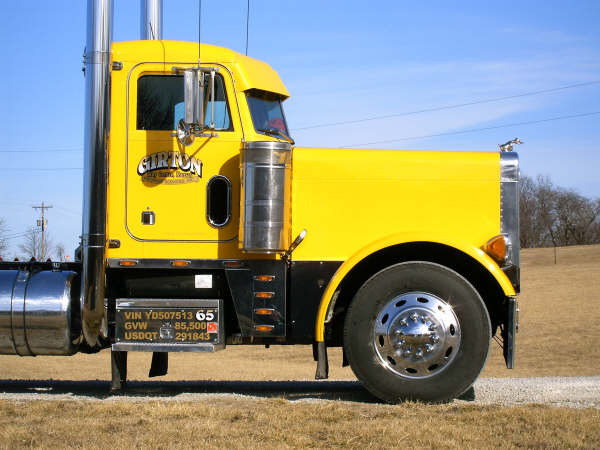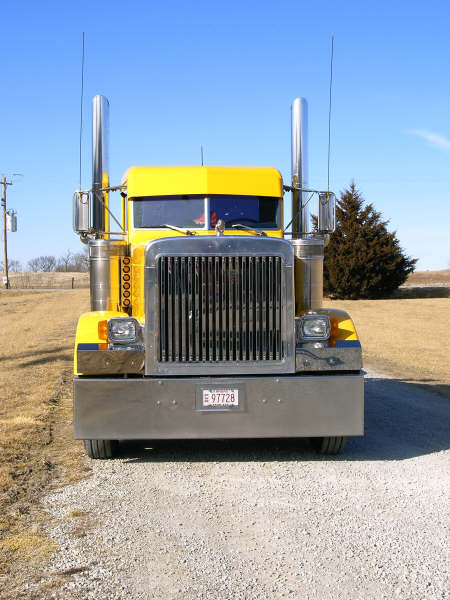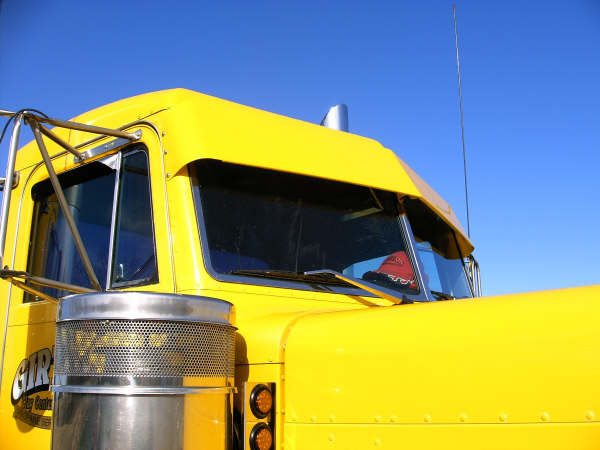 Yellow day cab above is displaying a one-inch short 32F visor! It has been said, there is "plenty of room to see out and it doesn't vibrate."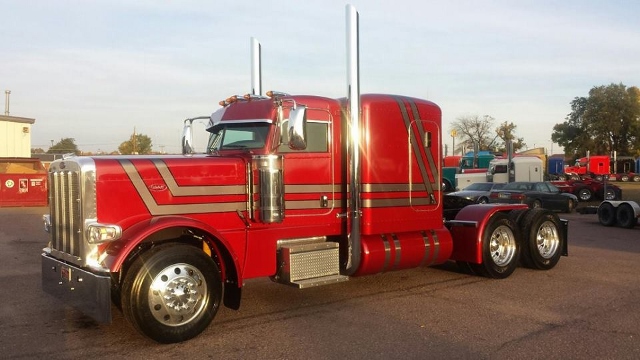 Check out the 32 F –Stainless Visor!

Travis Throckmorton's 32F is actually a Paintable Visor with the Stainless Steel Trim Strip!
---
These items shown are the original work of William "Bub" Poff, all hand fabricated and made at the Weld Shop in Leavenworth, KS. All products are solely the responsibility of the end user. Copyright©2008- Present: Weld Shop (913) 240-5965 Leavenworth, Kansas. This site displays the original metal fabrication of William "Bub Poff. bubtanya@builtbybub.com Patents Pending. All rights reserved. Payment & Policies: DISCLAIMER/TERMS*