Rear Visors
Available in:
Two styles, Straight or Bow Tie
Either Paintable Aluminum or #8 finish Stainless Steel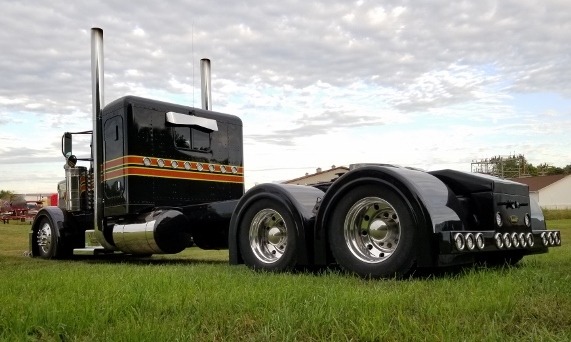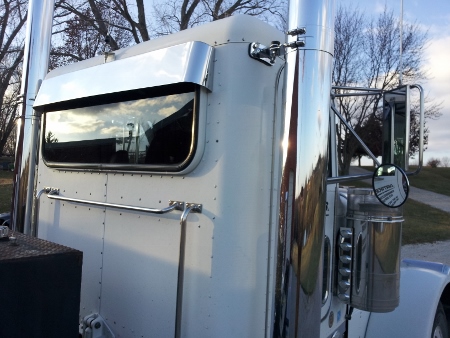 Mr. Frazey's truck above shown with a 32F Rear (daycab)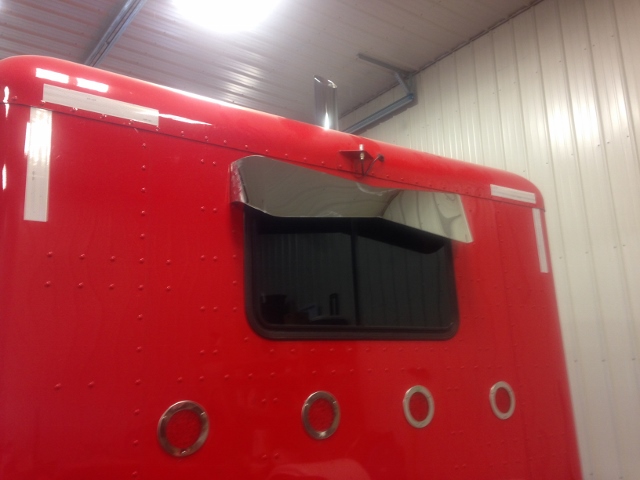 Big Thanks to Jeremy D. at Peterbilt of Council Bluffs...for a new design of our rear bow tie visor...(bow top and bottom)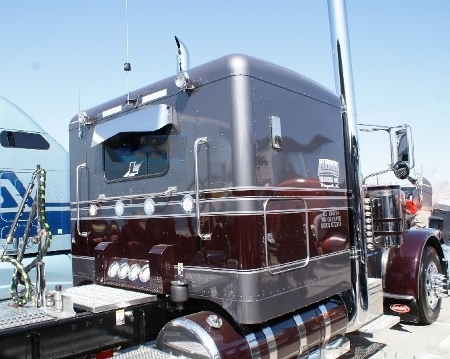 Mr. Landoll's truck shown above was looking good at MATS 2013. The rear visor displayed above is a, **Stainless Steel Rear Bow Tie Visor.**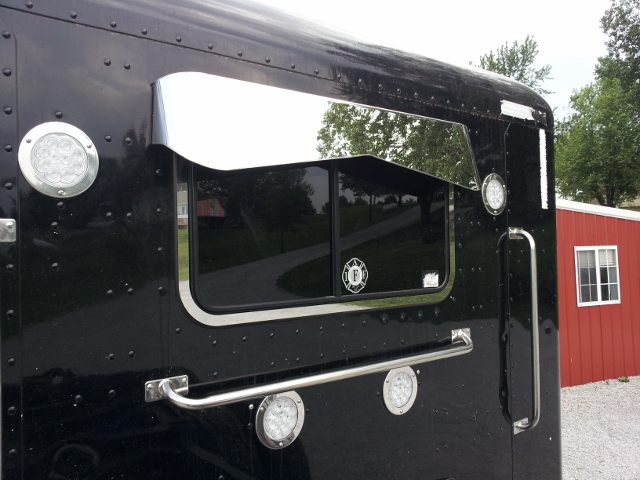 (Here is a Stainless Steel Bow Tie shown on Mr. Nellis's truck above.)
Bub is installing Hawley's rear visor...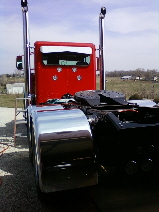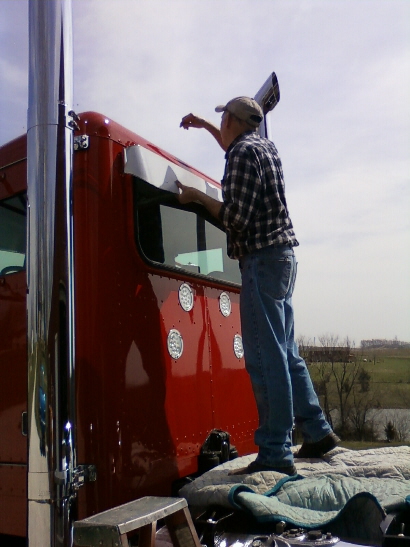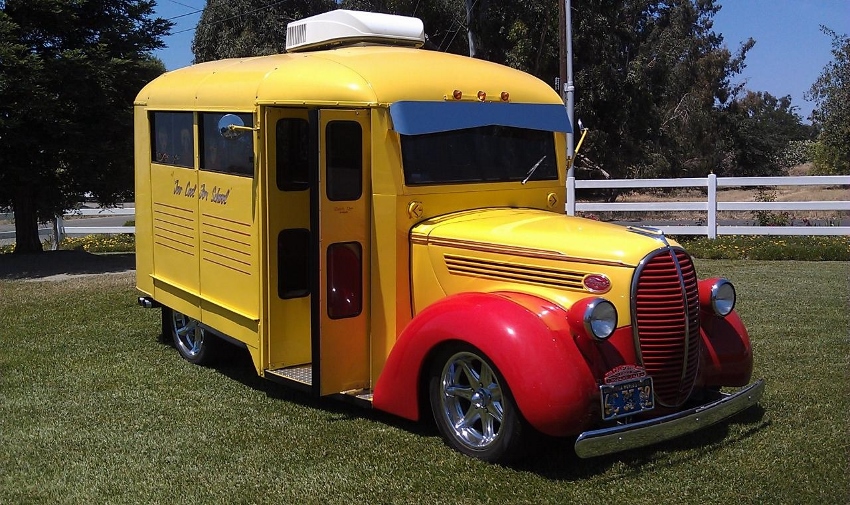 ...a Cool Bus...
:) ...and here is just another great idea for a REAR Bad Bow Tie Visor !!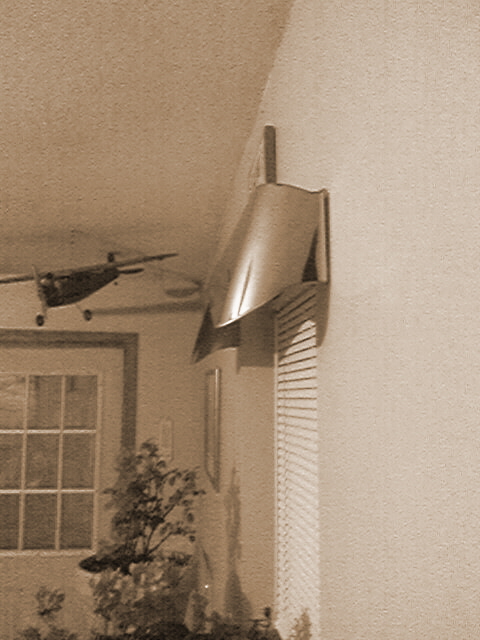 ---
These items shown are the original work of William "Bub" Poff, all hand fabricated and made at the Weld Shop in Leavenworth, KS. All products are solely the responsibility of the end user. Copyright©2008- Present: Weld Shop (913) 240-5965 Leavenworth, Kansas. This site displays the original metal fabrication of William "Bub Poff. bubtanya@builtbybub.com Patents Pending. All rights reserved. Payment & Policies: DISCLAIMER/TERMS*