Welcome Truckers, Truck Enthusiasts and their respective friends and families!
Every single custom piece you see here would be custom specific with your truck in mind! Have you got an idea?

To inquire about reserving your own special order, simply call us direct: (913) 240-5965
Monday-Friday 10:00 AM-7:00PM, Saturdays' 12:00 AM- 5:00PM Central Time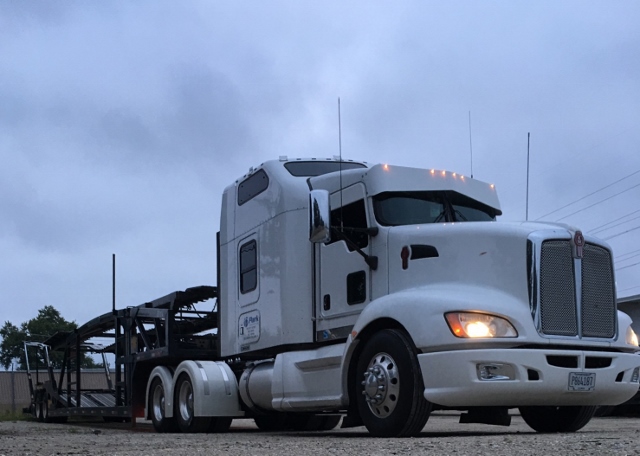 Javier Zuniga's T660 with our Custom KW Visor and chops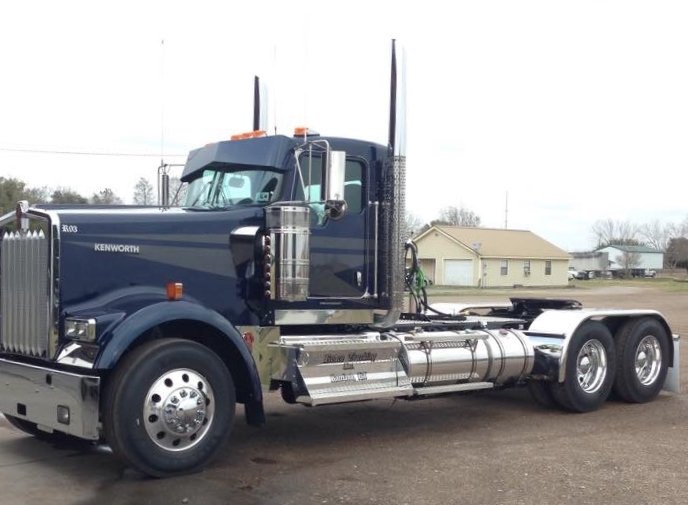 Craig Roddy's KW -Bad Bow Tie Visor (BBT)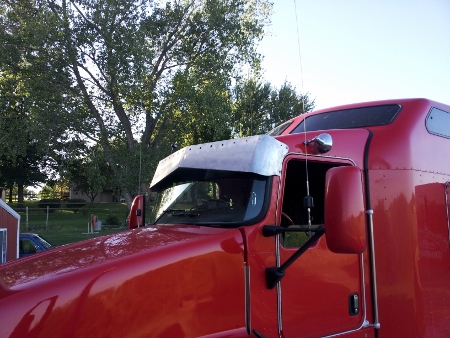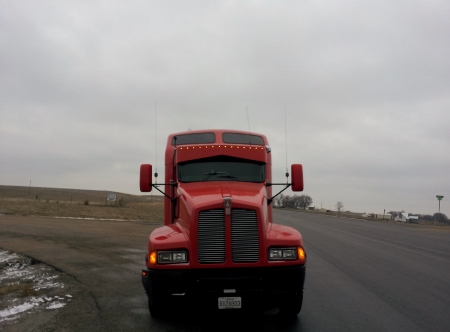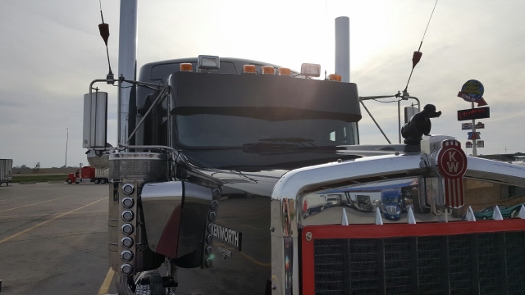 -Foley's and their 32F Visor-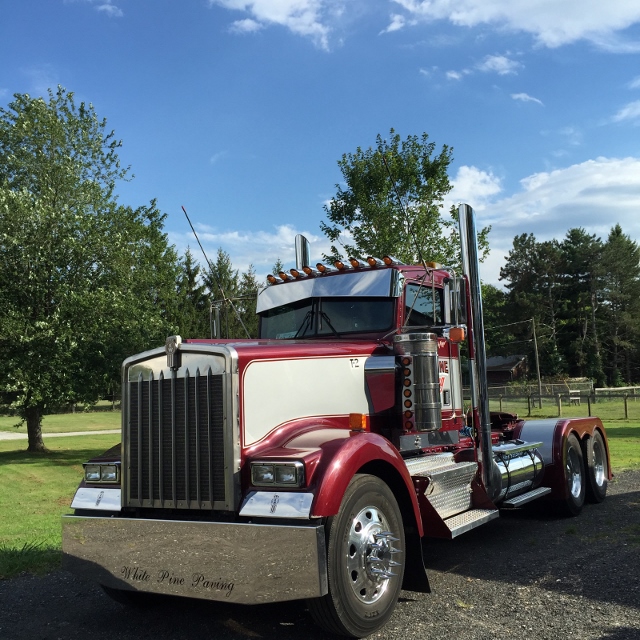 Billy and Justina Gibb's KW -Stainless Steel BBT Visor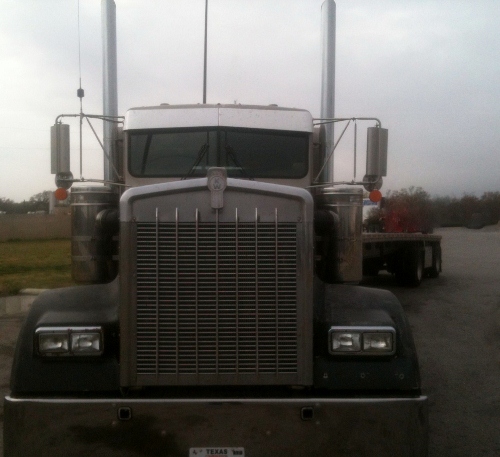 A Model Custom Visor for Wes Hillin
---
Black Truck Below is Chris McCue's special request of a BBT visor for his W900 truck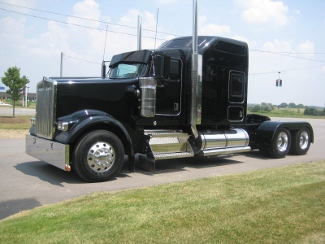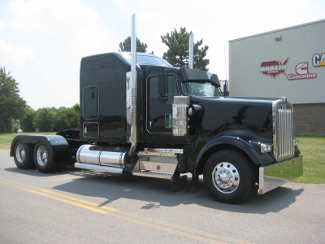 Thanks Josh Riccio for all the support-here's his visor featured below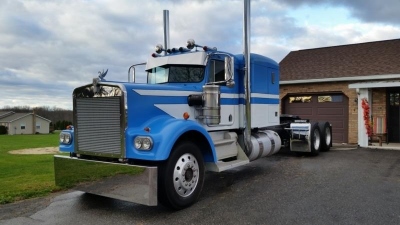 Special Thanks to Jake for letting us use his A-Model truck!! Here are some new A-Model BBT pic's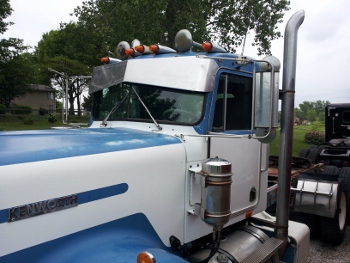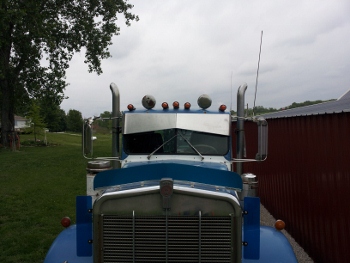 ---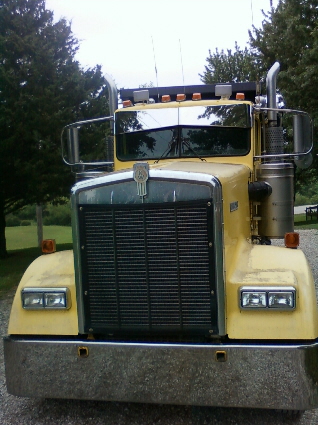 Here is a KW BBT Visor on Clint Austin's flat glass dumptruck...it is available in Stainless Steel or Aluminum.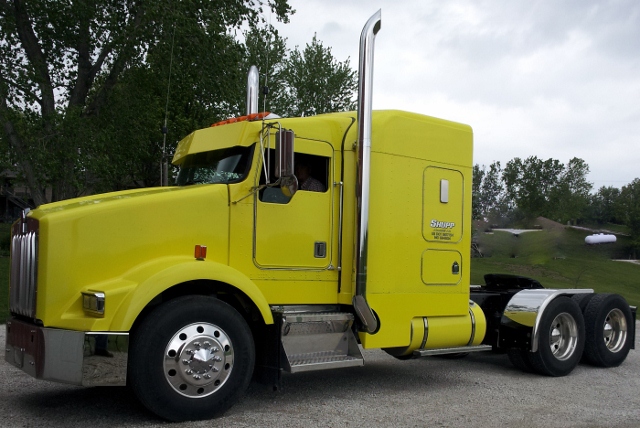 On Mr. Shupp's yellow T800 truck shown above: the deckplate, cab and sleeper panels and fender brackets are custom work done by Bub.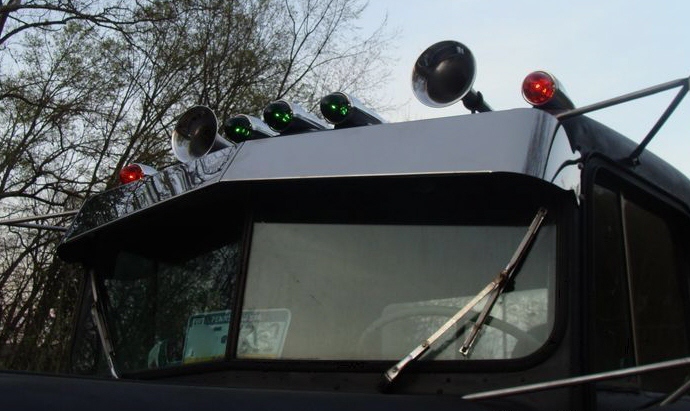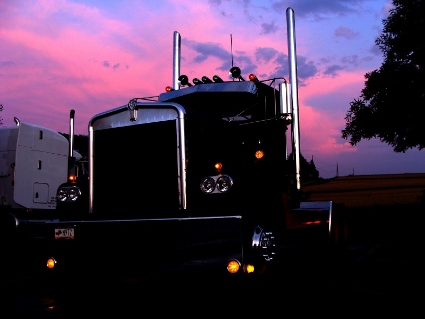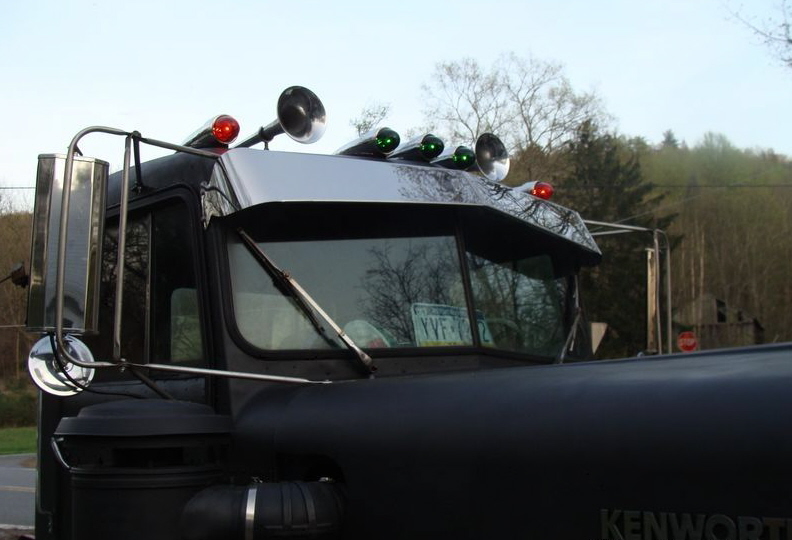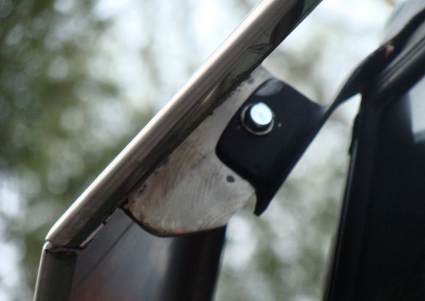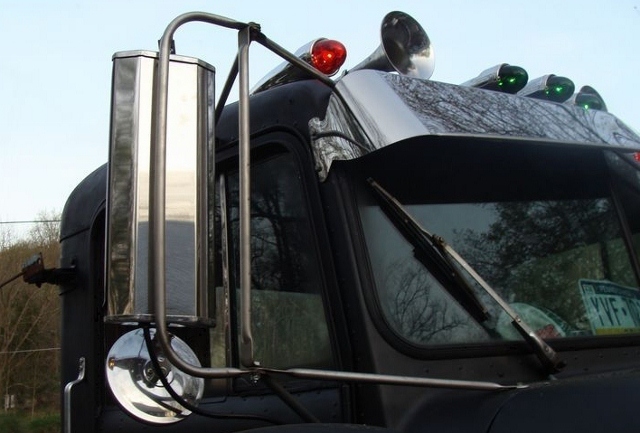 Available in either Stainless or Paint-able steel.

Klassic Kenworth visor designed by Josh Riccio.

This design will fit any A-model (Wide Cab) 1965 and up.
These items shown are the original work of William "Bub" Poff, all hand fabricated and made at the Weld Shop in Leavenworth, KS. All products are solely the responsibility of the end user. Copyright 2008- Present: Weld Shop (913) 240-5965 Leavenworth, Kansas. This site displays the original metal fabrication of William "Bub Poff. bubtanya@builtbybub.com Patents Pending. All rights reserved. Payment & Policies: DISCLAIMER/TERMS*